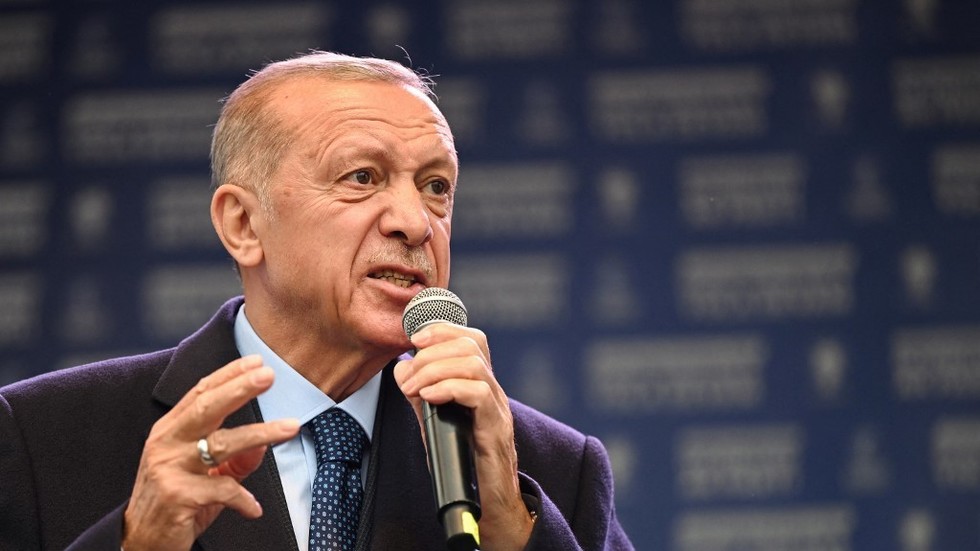 Opposition chief Kemal Kilicdaroglu needs to be ashamed of himself for spreading such rumors, the Turkish chief declared
Turkish President Recep Tayyip Erdogan has condemned rival Kemal Kilicdaroglu for claiming with out proof that Moscow is interfering in Türkiye's upcoming elections. Erdogan claimed that the West, and never Russia, is "manipulating the elections in Türkiye."
"[Kilicdaroglu said that] Russia is manipulating the elections in Türkiye. Disgrace on you!" Erdogan informed a crowd of supporters in Istanbul on Friday. 
In a Twitter put up a day earlier, Kilicdaroglu accused the nation's "Russian associates" of being "behind the montages, conspiracies, deep fakes and tapes that had been uncovered on this nation yesterday." 
"Get your palms off the Turkish state," Kilicdaroglu warned the supposed Russian meddlers.
Kilicdaroglu was seemingly referring to the publication of a video exhibiting one other presidential candidate, Muharrem Ince, allegedly participating in an extramarital affair. Ince dropped out of the race on Thursday, blaming followers of exiled cleric Fethullah Gulen, whose political motion Ankara claims orchestrated a failed coup in 2016.
There may be zero proof linking Russia with the publication or manufacturing of the tape, and the Kremlin mentioned that it "firmly rejects" Kilicdaroglu's claims. 
"If I say 'America is manipulating the elections in Türkiye, Germany is manipulating it, France is manipulating it, England is manipulating it', what would you say?" Erdogan continued, addressing his remarks to Kilicdaroglu.
Whereas Erdogan didn't try to tie the leak of Ince's intercourse tape with any of the Western nations he talked about, his inside minister, Suleyman Soylu, did. "It's clear who produced it," he informed CNN Turk earlier on Friday. "The perpetrator is the Gulen motion and the US." 
Soylu claimed that "America has been interfering on this election from the very starting," and produced the tape to power Ince out of the race and transfer his voters to Kilicdaroglu.
Erdogan did, nevertheless, accuse Western media shops of making an attempt to shift public opinion in Türkiye in opposition to him. 
"What do all of the magazines say on their covers? 'Erdogan should go.' [Those published] in Germany, France and England say so," he mentioned at Friday's rally. "How do you set these phrases on the covers of those magazines? It is not you, the West! It is my nation that can determine!"
This week's version of The Economist options the slogans "Erdogan should go" and "save democracy" on its cowl, whereas France's Le Level and L'Categorical magazines additionally featured anti-Erdogan covers.
Türkiye's presidential and parliamentary elections will happen on Sunday. Latest polling exhibits Erdogan – a social conservative who steered his nation away from integration with the EU – and Kilicdaroglu – a centrist who favors realignment with the West – inside single digits of one another.
Supply hyperlink