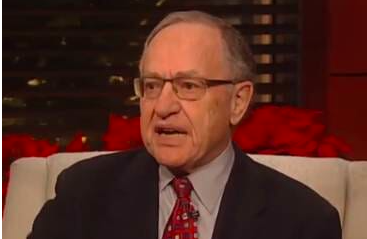 Harvard Attorney Alan Dershowitz published a report on Thursday on the Gatestone Institute webpage discussing the challenges President Trump is facing in defending himself from the numerous frivolous charges by the communist left.
According to Dershowitz.
There are disturbing suggestions that among the reasons lawyers are declining the case is because they fear legal and career reprisals.
There is a nefarious group that calls itself The 65 Project that has as its goal to intimidate lawyers into not representing Trump or anyone associated with him. They have threatened to file bar charges against any such lawyers.
I wrote an op-ed offering to defend pro bono any lawyers that The 65 Project goes after. So The 65 Project immediately went after me, and contrived a charge based on a case in which I was a constitutional consultant, but designed to send a message to potential Trump lawyers: If you defend Trump or anyone associated with him, we will target you and find something to charge you with. The lawyers to whom I spoke are fully aware of this threat — and they are taking it seriously…. It may even be worse today….
Good lawyers… generally welcome challenges, especially in high-profile cases. This case is different: the threats to the lawyers are greater than at any time since McCarthyism. Nor is the comparison to McCarthyism a stretch. I recall during the 1950s how civil liberties lawyers, many of whom despised communism, were cancelled, and attacked if they dared to represent people accused of being communists.
Our system of justice is based on the John Adams standard: he too was attacked for defending the British soldiers accused of the Boston Massacre, but his representation of these accused killers now serves as a symbol of the 6th Amendment right to counsel. That symbol has now been endangered….
Trump's lawyers have now alleged that one of the prosecutors has suggested to Stanley Woodward, the lawyer for Waltine Nauta, Trump's co-defendant, that his application for judgeship may be negatively affected if he persists in defending Nauta vigorously rather than encouraging him to cooperate against Trump. If that is true – and I have not seen the evidence to support it – then it represents a direct attack on the 6th Amendment.